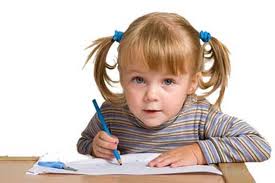 New Canaan boasts a variety of excellent public and private schools with the highest state ratings. Over 95.4% of graduates continue their education in colleges and universities. The public school system was recently ranked number one in the State and number two in the country among comparable communities by Forbes magazine. The public school system is comprised of three elementary schools (West, South and East Schools), Saxe Middle School and New Canaan High School. The public school system offers special education programs and several adult education classes are available. New Canaan's per pupil expenditure in 2009-10 was $17,032. 2010 SAT Scores: Math 610; Critical Reading 585; Writing 601. These scores earned the New Canaan High School the number 1 ranking in Connecticut.
Americas Best School Districts for Your Housing Buck
East Elementary School
54 Littlebrook Road
203.594.4200
West Elementary School
769 Ponus Ridge
203.594.4400
South Elementary School
8 Farm Road
203.594.4300
Saxe Middle School, grades 5-8
468 South Avenue
203.594.4500
New Canaan High School, grades 9-12,
11 Farm Road
203.594.4600
Private Schools in New Canaan
St. Aloysius School
(Catholic, K-8)
http://www.staloysiuschool.net
, 203.966.0786
Founded in 1956 and located in the heart of downtown New Canaan, St. Aloysius School is a Roman Catholic diocesan co-educational school for grades kindergarten through eight. This year St. Aloysius was named a National Blue Ribbon School by the Secretary of Education, one of only 50 private schools in the nation to achieve this distinction. St. Aloysius earned this award for "Outstanding Academic Achievement" in reading and mathematics. The School's Eighth Grade graduating classes of the past two years scored in the top 10 percent nationally on standardized reading and math tests for five consecutive years.
St. Luke's School
(independent, 5-12)
http://www.stlukesct.org
, 203.966.5612
Founded in 1927 on a campus of over 40 acres, St. Lukes educates 504 students, 239 in the Middle School and 265 in the Upper School. The average class size is 10 to 12 students and the faculty to student ratio is 1:8. 70 students graduated in 2009 and are moving on to colleges including: Amherst College; Boston College; Brown University; Bowdoin; College of the Holy Cross; Colgate; Cornell; Dartmouth College; Georgetown; Middlebury; New York University; Skidmore College; Trinity College; Tufts University; University of Richmond; Wake Forest University, Wesleyan University.
New Canaan Country School
(independent, preK-9)
http://www.countryschool.net/
Located at the corner of Frogtown Road and Ponus Ridge Road, the New Canaan Country School is home to 621 students from pre-K through Ninth Grade. Founded in 1916 the New Canaan Country School features a 75 acre campus, a student to teacher ratio of 6:1, and a diverse student body drawing from over 18 area towns. The average teacher there has been teaching over 18 years and 68% have a graduate degree.
Nursery Schools in New Canaan
Beginner's Nature Program
The New Canaan Nature Center
144 Oenoke Ridge
New Canaan, CT 06840
203.966.9577
www.newcanaannature.org/
New Canaan Community Nursery School
77 Old Norwalk Road
New Canaan, CT 06840
203.966.3010
www.nccns.org/
First Presbyterian Nursery School
178 Oenoke Ridge
New Canaan, CT 06840
203.966.5234
www.fpns.net/
Toddlertime Nursery School
The Congegational Church
23 Park Street
New Canaan, CT 06840
203.972.3111
www.toddlertimens.org/
Methodist Church Nursery School
165 South Avuenue
New Canaan, CT 06840
203.966.3176
www.mnskids.org/
Search New Canaan Real Estate Listings by Elementary Scool
New Canaan East School Homes for Sale
New Canaan South School Homes for Sale
https://wendyfog.com/wp-content/uploads/2011/07/iStock_000007534209Small.jpg
565
849
Wendy Fog
https://wendyfog.com/wp-content/uploads/2021/02/wendy-fog-realtor.png
Wendy Fog
2011-07-11 15:32:28
2011-11-14 11:14:45
New Canaan CT Schools