https://wendyfog.com/wp-content/uploads/2021/02/wendy-fog-realtor.png
0
0
Wendy Fog
https://wendyfog.com/wp-content/uploads/2021/02/wendy-fog-realtor.png
Wendy Fog
2011-11-28 16:55:12
2011-11-28 16:55:12
New Canaan's Holiday Stroll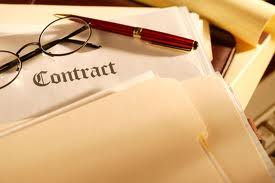 Good mortgage brokers keep up not only with the ever changing interest rates and economic forecasts, but also the slightest alterations or modifications to a lending institution's requirements. No one wants last minute surprises, delayed closings or no transaction at all.
This new update comes courtesy of Debra Boyle, Senior Loan officer at at PNC Mortgage in Fairfield Connecticut. How many transactions have included items such as these?  Worth paying attention to.
" While Personal Property given to the buyer or purchased by the buyer from the seller has always been considered a Sales Concession, there is now greater emphasis and guidelines mandated by Fannie and Freddie Mac,  impacting  purchase transactions.
Personal property is defined as any item not permanently fixed, such as furniture, curtains, curtain rods, TV's, pool equipment, etc.
Any item defined as personal property that does show on the contract  will need to have a third party value, ie. E- Bay. If a large percentage of furniture,  a qualified  independent company will have to asses the value.  In either case the value ascertained will be deducted from the Sales Price,  impacting the down payment, LTV and  the timeliness of the transaction.
Deleting the  personal property and or initialing and crossing off the contract is not ACCEPTABLE either!  Such action will imply that the items crossed off or deleted are being sold and not considered as a sales concession.  In this instance a bill of sale and proof of payment will be required!
ADVICE . . .   Any personal property that is being given or sold to the borrower KEEP OUT of the contract, binder, and or sales memorandum!
Utilize a separate addendum to show sale or donation of personal property! "

https://wendyfog.com/wp-content/uploads/2021/02/wendy-fog-realtor.png
0
0
Wendy Fog
https://wendyfog.com/wp-content/uploads/2021/02/wendy-fog-realtor.png
Wendy Fog
2011-11-14 21:46:39
2011-11-14 21:46:39
It's All in the Fine Print
Wendy Fog, Realtor
Houlihan Lawrence Real Estate
161 Elm Street, New Canaan, CT 06840
Cell: 203-979-6277