Sales Down..Prices Inching Up..New Canaan CT 2014 Real Estate Market Report
The chart says it all… sales were down 6.7% from last year. The housing market, along with the job market, are still in recovery mode.  The good news for buyers was an increase in inventory, which at one point reached 364 homes on the market; however, homes listed between $1 and $2mm continue to be in high demand.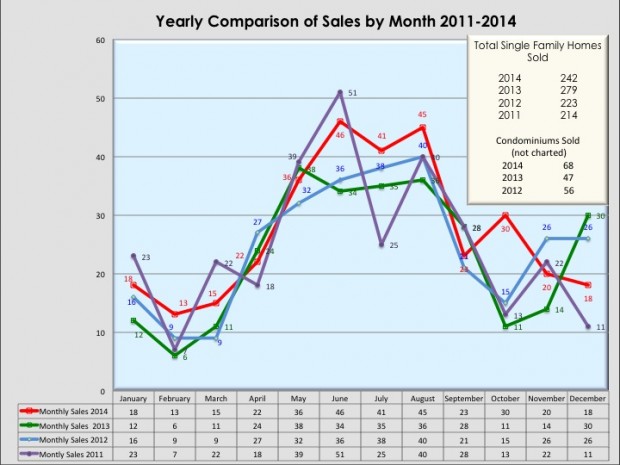 There was also a bit of good news for sellers as sales prices are beginning to rise from the dramatic decrease we experienced during the recession. The median sales price rose approximately 18.7%.
A big increase in the median price doesn't necessarily mean prices are up. The real story is that high-end buyers were enticed by markdowns. So while there was more high-end activity, the prices were mostly disappointing for sellers.
Sellers need to be patient as it took longer to sell that house (199 days in 2014 vs 119 days in 2013) due to increased inventory and aggressive pricing. Pricing is key.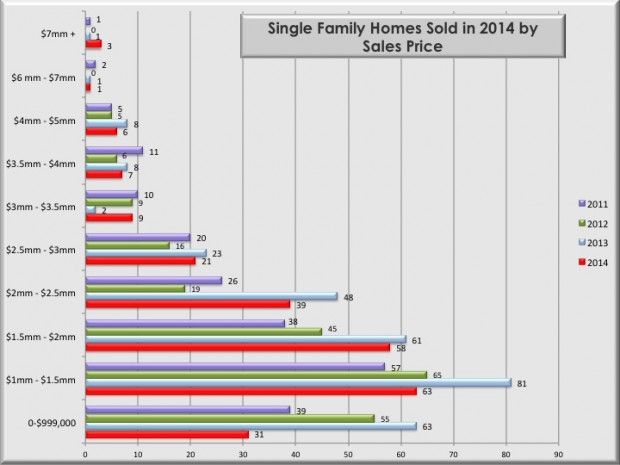 The local housing market is still recuperating. We can't call it transformed because there are people who want to sell but who can not because they owe more money on their homes than they can get for them.
Credit continues to be tight which is slowing the housing market when would be homebuyers have trouble getting financing. Hopefully this will ease up in 2015.
https://wendyfog.com/wp-content/uploads/2021/02/wendy-fog-realtor.png
0
0
Wendy Fog
https://wendyfog.com/wp-content/uploads/2021/02/wendy-fog-realtor.png
Wendy Fog
2015-01-04 08:57:22
2015-01-07 06:53:40
Sales Down..Prices Inching Up..New Canaan CT 2014 Real Estate Market Report